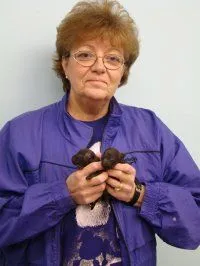 We as dog owners, all consider ourselves "Puppy Parents." I happen to have a large canine family as I am a small hobby breeder of fine quality toy poodles. I have used the services of several other veterinarians and interviewed many others. I can say without a doubt that I would never go anywhere else but Bench Animal Hospital. My primary vet. has always been Dr. Andrews and he has always treated my poodles with the utmost kindness and genuine concern. It is relatively easy to feel good about your veterinarian when you only have 1 or 2 pets and very little goes wrong. When you have many, there is always something and Bench Animal Hospital has always been there for me and my beloved companions. I have yet to fault them. Every diagnosis has been correct and every condition has been skillfully managed. The staff and veterinarians work together as a team and it is clearly evident how much they all care about their patients as well as the clients.
If there is a patron saint for animals...his staff is right here in Boise, Idaho.
Azizi Toy Poodles
Judy Stewart & The Wiggle Butts
_____________________________________________________________________________________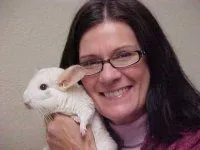 I have been a client at Bench Animal Hospital for over 20 years. I have complete confidence and trust in the veterinarians and staff there. They are professional, yet so very caring. Because of Dr. Andrews, I have had many more months with some of my beloved animals than I would have had without his expertise, and I am so very grateful. I have referred several of my friends to Bench and each one has told me they are very happy that I referred them. They are the best!
Terri Hill
______________________________________________________________________________________
My pets have been given high quality care at Bench Animal Hospital for over 4 years. Both emergency and routine care is always provided quickly and with the utmost compassion from Drs. Andrews and Hunt and their outstanding staff. The atmosphere is always warm and friendly and their sensitive care is equally matched by their reasonable rates. I feel just like family when walking through the door, knowing that the best care possible will be provided for the pets that mean so much to me.
Sue Vincent and Sparkles
_______________________________________________________________________________________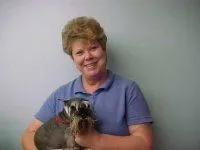 We have taken our Miniature Schnauzers to Bench Animal Hospital for many, many years, and always recommend our puppy owners go there, too. I came to Bench looking for a veterinarian who would give our dogs the best medical care, who would listen if I had concerns, and who would understand our commitment to have the best and healthiest Miniature Schnauzers possible. We found that person in Dr. Steve Hunt. When Dr. Hunt expanded the practice to include Dr. Carter Andrews and Dr. Chad Hunt, we felt the same level of trust in all the doctors and staff to give our dogs the best possible medical care. The doctors at Bench Animal Hospital are caring, they listen, and they stay current with up-to-date research. I couldn't ask for more!
Wyoma Clouss
Wy-O's Minniature Schnauzers
www.wy-os.net
_______________________________________________________________________________________